WhereNext People - An Interview with Digital Marketing Manager Carolina Muñoz Bernal
Introducing our Head of Digital Marketing, Carolina Muñoz Bernal. As a law student, digital marketing expert, community manager, copywriter, social media strategist, and producer, Carolina brings a lot of experience and expertise to the WhereNext team.
---
Introducing our Digital Marketing Manager, Carolina Muñoz Bernal. Carolina studied law at Colombia's Externado University. She has eight years of experience in digital marketing through her work at creative agencies such as El Conserje, Productora Semana, and Ogilvy & Mather. After starting out as a community manager and copywriter for political campaigns and NGOs, she has worked as a social media strategist for brands like Toyota, Coca-Cola, and Alpina, as well as consulting for Smirnoff, Philip Morris International, and Roche. She was also the producer on one of Colombia's most successful YouTube channels: Hola, soy Danny.
Tell us about yourself.
My name is Carolina Muñoz Bernal. I am from Tunja, Boyacá. I am a lawyer, but my passion for digital communication prevailed, and I have worked in this field for over eight years. I am a cat lover, and half of my life revolves around Tesla, my cat. I love reading, traveling, concerts and politics. I advocate for human rights, diversity, mental health, and animal welfare.
Tell us about your most memorable travel experience.
I would have to say Crystal Mountain, located southeast of Seattle. It was my first time skiing and also my first time seeing snow. As you know, we don't get snow near the Equator. It was a truly magical experience. I remember riding the lift, terrified and not knowing what I was supposed to do, and then, on the way down, feeling absolutely overwhelmed with adrenaline and happiness. I love that rush.
Dead or alive, who would you like to join you on an adventure?
I would love to go on an adventure with my best friend. Even though we talk all the time and she knows absolutely everything about my life, we rarely see each other let alone travel together. I think we owe it to each other and would have an unforgettable experience.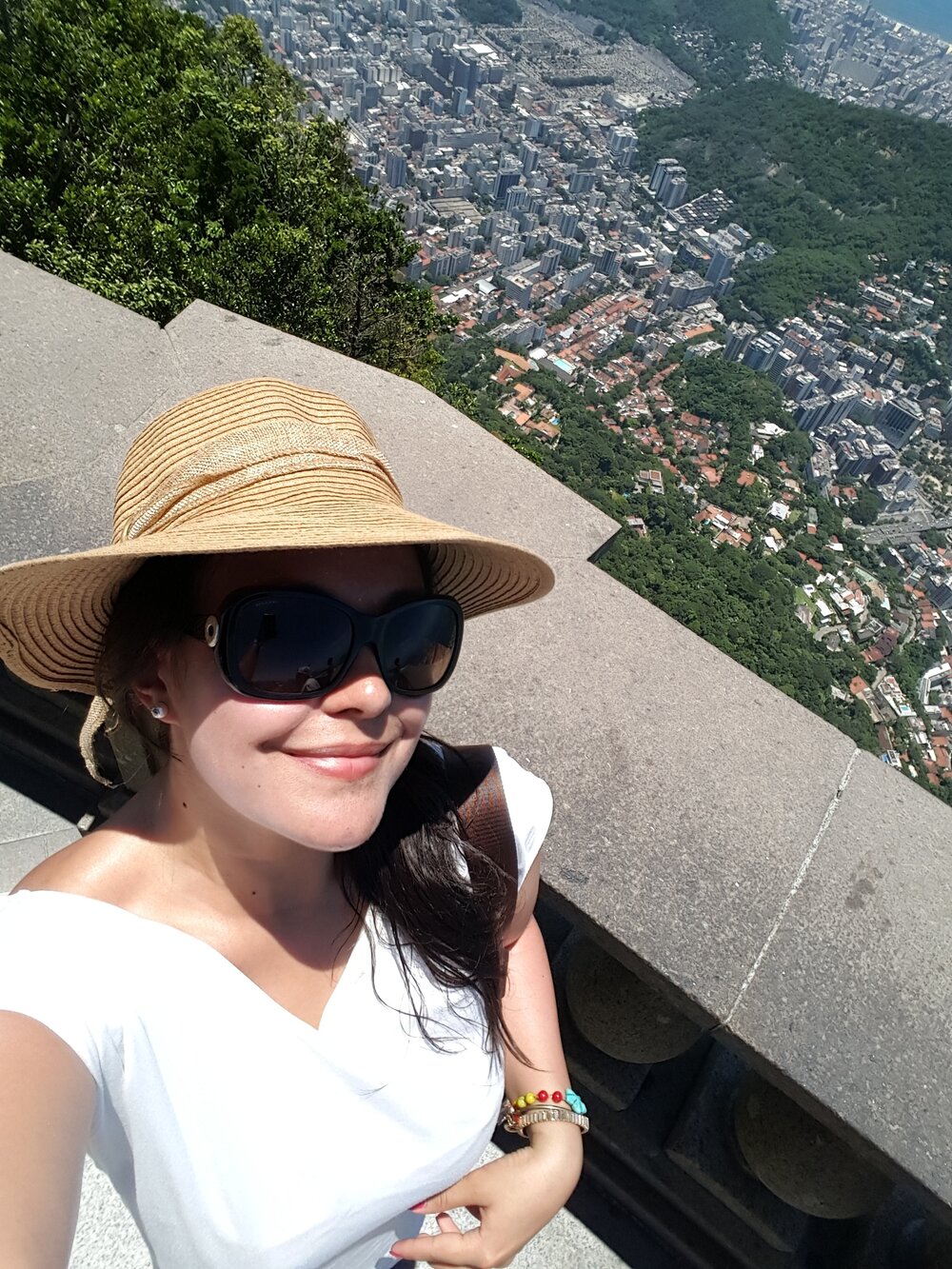 What are your travel equipment essentials?
A well-thought-out first aid kit, sunscreen, sunglasses, and comfortable walking shoes. Here's an odd one: I always take a small bar of soap in case I have to wash some clothes. Fresh clothes make all the difference.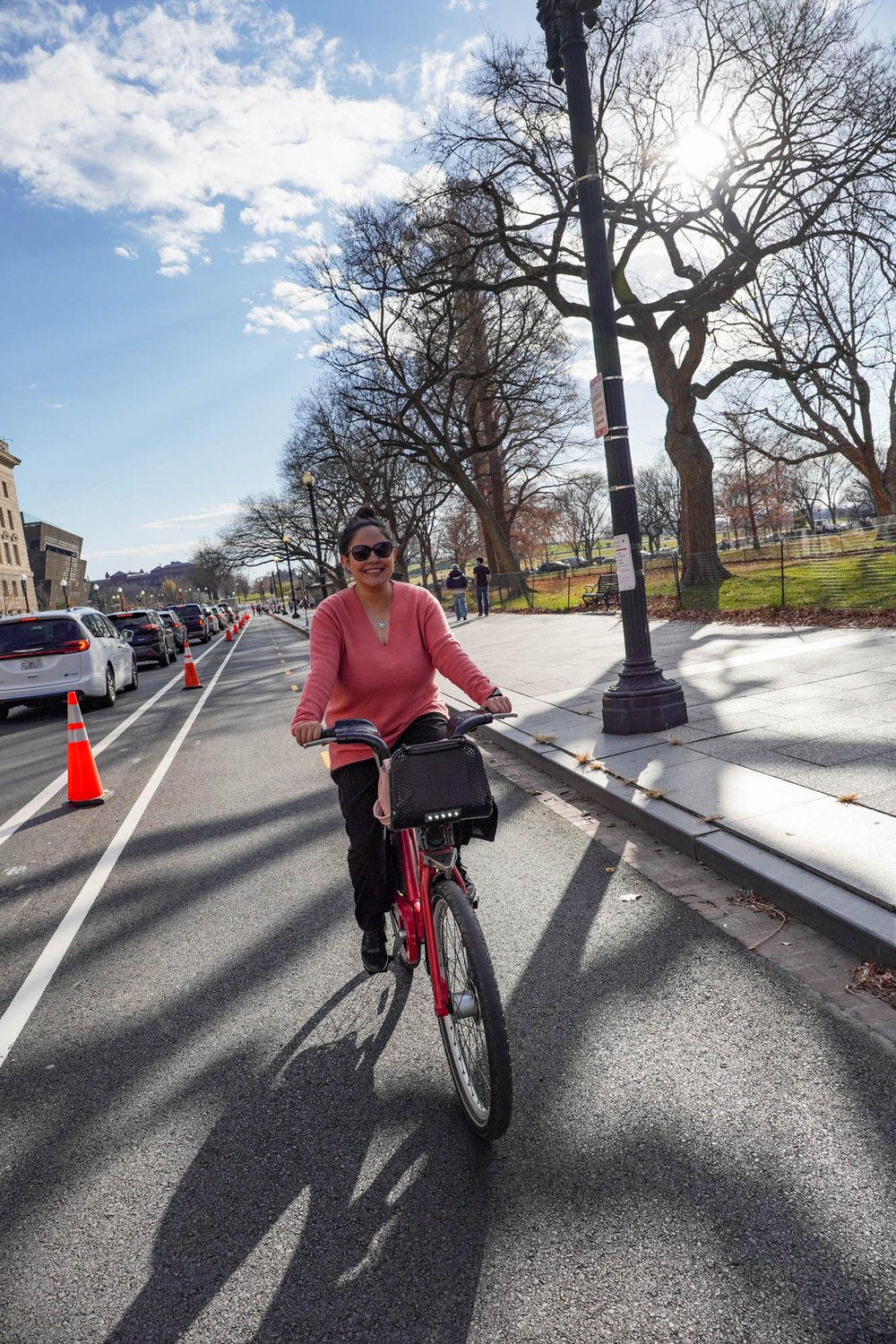 When did you feel happiest?
I don't think I can choose one moment. But, I would say I feel happiest when the people I love accomplish their dreams. Their happiness makes me happy.
Who taught you your biggest life lessons and what was it?
I guess I had to teach myself my biggest life lesson. I have struggled with depression for many years. I have come to learn that life doesn't always go the way you've planned it, and that's ok. Also, no matter how bad things might look, there is always a way up if you are brave enough to ask for help and trust those who love you.
You can teleport to any restaurant on earth: where do you go and what do you order?
This one is hard; so many places come to mind. I visited this tiny restaurant in Washington, D.C., a few years ago. It's called Toki Underground. The place is tiny, and the line takes hours, but it is absolutely worth it. It's the best ramen I've ever tried. I would have red miso ramen and dumplings.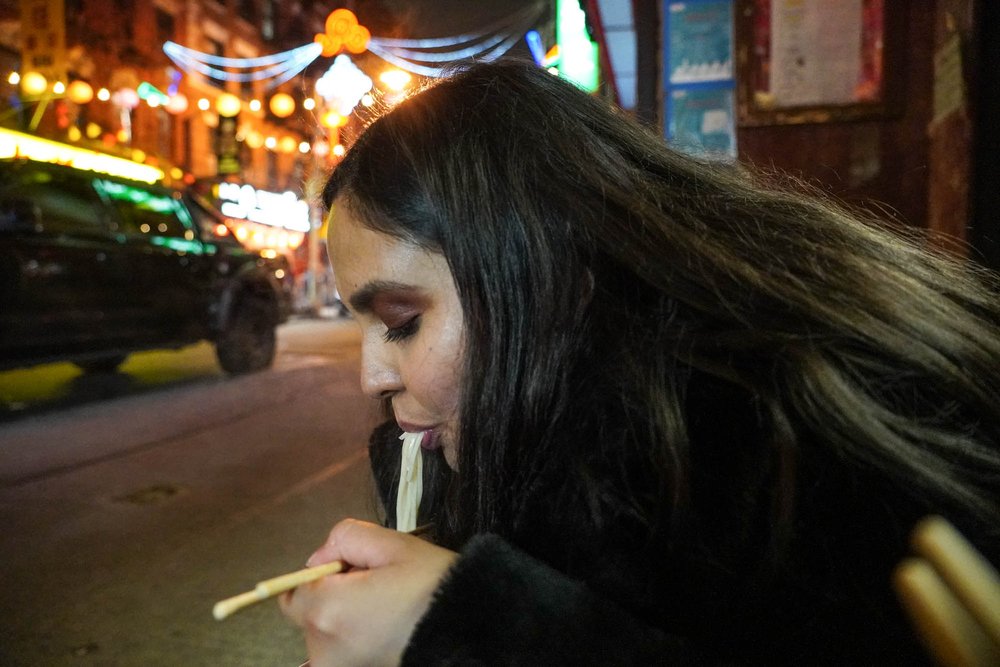 Tell us about the most adventurous food you ever ate?
I ate haggis in Scotland. It is a pudding with sheep lungs, liver, and heart. Not an adventure I want to repeat.
Drink of choice?
One of the perks of being Colombian is having all fruits available any time of the year. So I would say mango, strawberry, or lulo juice.
Where do you feel most at home?
I feel at home at my grandma's place. She is quite a big influence in my life, and her house reminds me of happy moments of my childhood.
---