Warm Fuzzies Coloring Quotes for Free
Get coloring pages for FREE with coupon code FUZZIES! #art #business #marketing #love #yoga #yogapants #video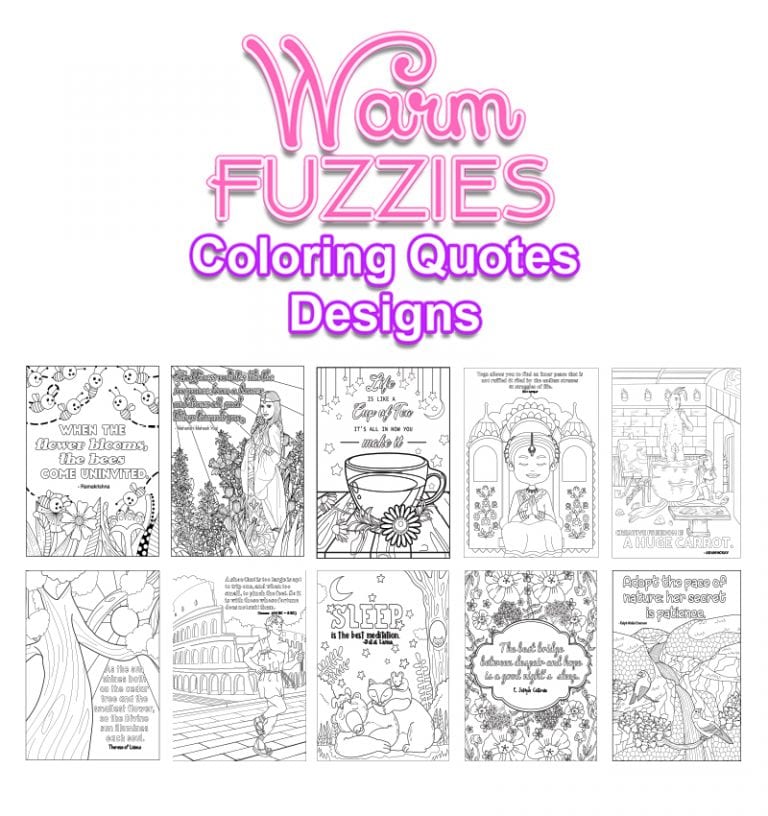 This Package Includes The Following Coloring Pages:
Yoga allows you to find an inner peace that is not ruffled & riled by the endless stresses & struggles of life. – BKS lyengar
Creative freedom is a huge carrot. – Adam McKay

As the sun shines both on the cedar tree and the smallest flower, so the Divine sun illumines each soul. – Therese of Lisieux
A shoe that is too large is apt to trip one, and when too small, to pinch the feet. So it is with those whose fortune does not suit them.– Horace
Sleep is the best meditation. – Dalai Lama
The best bridge between despair and hope is a good night's sleep. – E. Joseph Cossman
Adopt the pace of nature: her secret is patience. – Ralph Waldo Emerson
When the flower blooms, the bees come uninvited. -Ramakrishna
Happiness radiates like the fragrance from a flower and draws all good things towards you. – Maharishi Mahesh Yogi
Life is like a cup of tea. It's all in how you make it.
Just $15!
FREE with coupon code FUZZIES