Marcel Wanders' Skynest Lighting Doesn't Use a Single Bulb
The Marcel Wanders' Skynest collection designed for FLOS uses filaments of light to illuminate both the design of the fixture and the space it's in.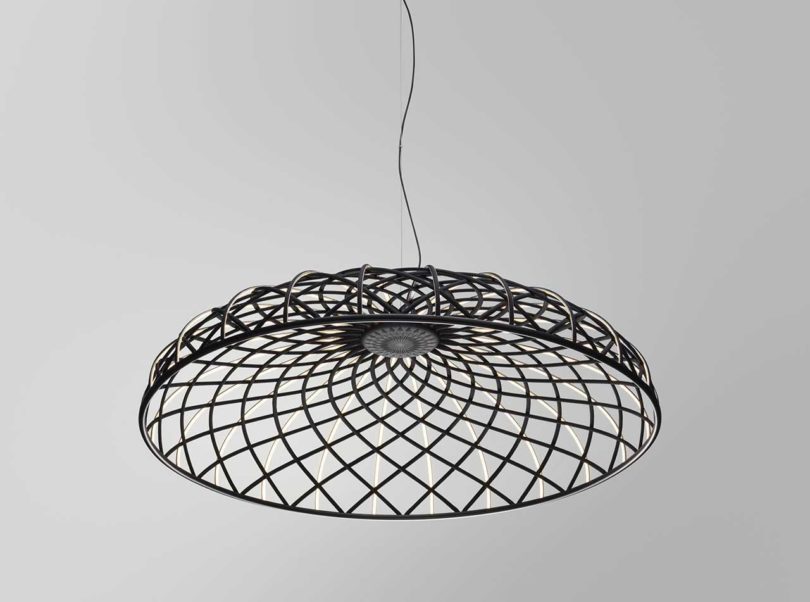 When we think about a light fixture – whether it's a wall sconce, floor lamp, or ceiling pendant – we often conjure up an image of a bulb and some sort of covering, like a lamp shade or glass orb. Marcel Wanders' Skynest lighting for FLOS checks off none of these characteristics. Instead, the Dutch designer employs filaments of light to illuminate both the fixture and the space it is placed in. Twenty-four LED light sticks are woven like thread with 48 tubes of textile. Like a spirograph made three-dimensional, Skynest attracts your eyes with its geometric design and challenges the idea of the typical bulb lighting archetype. In other words, the basket-like "shade" is actually the light source. Available in four colorways (Almond, Blue Tormaline, Brick, and Anthracite) and various models (including Pendant, Ceiling, Wall, and Ceiling-to-Floor variants), Skynest creates an unforgettable moment in any space.
For more on Marcel Wanders' Skynest, visit flos.com.