Jean Paul Gaultier Faces Heat By Italian Authorities For Use Of Botticelli Art
Image ID 252406691 © via Libux77 | Dreamstime.com   Jean Paul Gaultier has landed itself in hot water with Italy's Uffizi Galleries, which has alleged that the French luxury label was not authorized to use images of Sandro Botticelli's Birth of Venus across its range of apparel.    According to The Guardian, the Uffizi was first notified of the suspected breach earlier this year, when the line of T-shirts, hoodies, and leggings (seen here) was advertised on Gaultier's website.  These items were part of a larger 'Le Musée' collection, which included other clothing featuring Peter Paul Rubens' The Three Graces and Michelangelo's The Creation of Adam.  It appears that Italian authorities had sent a letter to the fashion house in April, demanding it halt the sale of the products or agree to a settlement, but had yet to receive a response.  While Botticelli's famed Renaissance works are in the public domain, it appears that as per the country's law, brands still have to seek permission and pay a fee to sell merchandise adorned with the country's publicly-owned art.  Such fees may range from thousands to tens of thousands of euros, contingent on how many items are sold and the prices of the products. The publication noted that in Gaultier's case, it may amount to beyond €100,000 (US$96,000). As of now, the items bearing Botticelli's images have since been taken down from the brand's official website, though no statement has been made about the matter just yet.              View this post on Instagram                       A post shared by @jeanpaulgaultier       [via The Guardian and Artnet News, cover image via Libux77 | Dreamstime.com]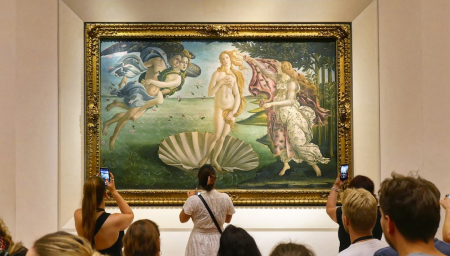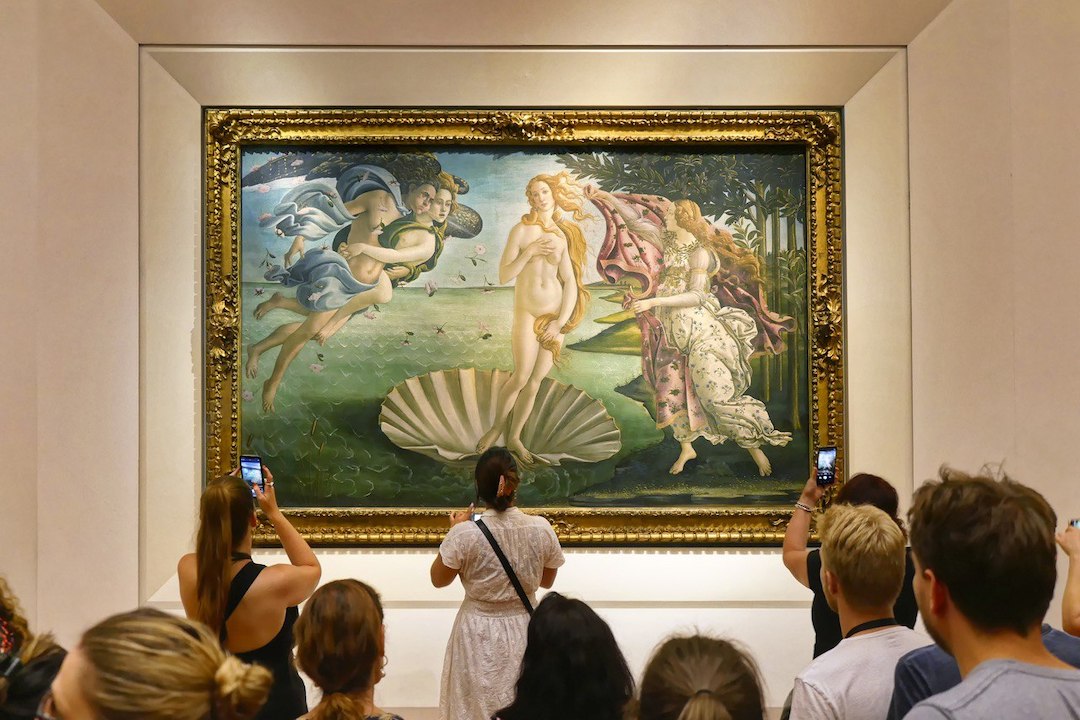 Image ID 252406691 © via Libux77 | Dreamstime.com
Jean Paul Gaultier has landed itself in hot water with Italy's Uffizi Galleries, which has alleged that the French luxury label was not authorized to use images of Sandro Botticelli's Birth of Venus across its range of apparel. 
According to The Guardian, the Uffizi was first notified of the suspected breach earlier this year, when the line of T-shirts, hoodies, and leggings (seen here) was advertised on Gaultier's website. 

These items were part of a larger 'Le Musée' collection, which included other clothing featuring Peter Paul Rubens' The Three Graces and Michelangelo's The Creation of Adam. 

It appears that Italian authorities had sent a letter to the fashion house in April, demanding it halt the sale of the products or agree to a settlement, but had yet to receive a response. 

While Botticelli's famed Renaissance works are in the public domain, it appears that as per the country's law, brands still have to seek permission and pay a fee to sell merchandise adorned with the country's publicly-owned art. 

Such fees may range from thousands to tens of thousands of euros, contingent on how many items are sold and the prices of the products. The publication noted that in Gaultier's case, it may amount to beyond €100,000 (US$96,000).

As of now, the items bearing Botticelli's images have since been taken down from the brand's official website, though no statement has been made about the matter just yet. 
View this post on Instagram                      
A post shared by @jeanpaulgaultier
[via The Guardian and Artnet News, cover image via Libux77 | Dreamstime.com]